Divorce is an emotionally trying and challenging legal process. When the divorcing couple has children, the process only becomes even more complex and challenging.
In any divorce, one of the most difficult matters encountered by the couple involves the children. The same thing is true for unmarried couples filing for separation and trying to decide who will get custody of the child or children.
Determining which parent will get custody and how the parenting time will be divided is usually the source of many custody disputes. This is where an experienced and knowledgeable child custody attorney in Albuquerque can step in and provide the legal advice and guidance you need to attain the best arrangement for your child.
Child custody and child support attorneys lawyers on our legal team represent parents attempting to resolve child custody disagreements in Albuquerque, Rio Rancho, Santa Fe and Los Alamos, New Mexico. The Law Office of Dorene A. Kuffer offers a unique, child-centered focus to custody arrangements and custody disputes, focusing on creating an arrangement that puts your child's best interests first.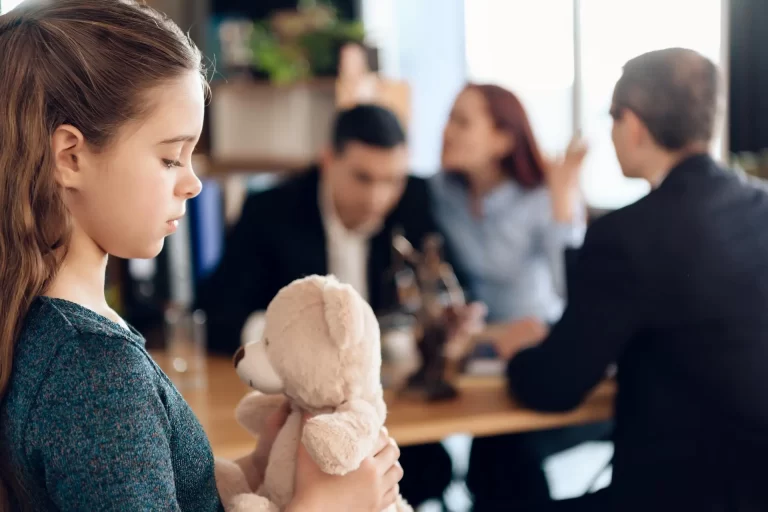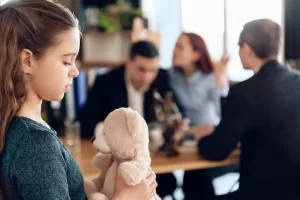 Compassionate, Reliable representation – Albuquerque Divorce and Custody Law Experts
Call the Law Office of Dorene A. Kuffer to speak with a family law attorney.
Child Custody Laws
New Mexico child custody laws presume parents will share joint custody; however, this does not mean that time and financial responsibility for the children is equal. The court considers factors like:
The wishes of the child's parent.
The wishes of the child.
The child's interactions with the parents, siblings and any other person who may affect the child's best interests.
The child's adjustment to home, school and community.
Our Law Office does not hesitate to litigate child custody disputes, though we believe in preventing a simple dispute from becoming a drawn-out child custody battle. Read our Checklist For Meeting With A Family Law Attorney.
Understanding Child Custody in New Mexico
Child Custody is defined as the care, control, and financial support for a minor child. During a divorce, the key concern of the court is to ensure the child's best interests when considering custody.
Having a seasoned child custody lawyer from the Law Office of Dorene A. Kuffer will help you understand and protect your rights as a parent, while keeping your child's well-being at the heart of the resolution.
Legal and Physical Custody
Child Custody is largely made up of two essential elements – legal and physical custodies. In some cases, these two are set up similarly – joint physical and legal custody or sole legal and physical custody. In other cases, these can be a mixture of both joint and sole custodies.
Physical Custody
Having physical custody means your child lives with you on a regular basis. This custody can be shared by both parents during a separation or it can be granted to only one parent.
Several factors affect physical custody such as the living situation of parents, education of the child, and history of abuse or drug use.
If a parent frequently travels or lives far away from where the child is going to school, the court may grant sole custody to the other parent. If a parent has a history of abuse or drug use, the court may also rule in favor of the other parent.
Parents with sole custody are called custodial parents. In this case, the other parent is referred to as a noncustodial parent.
It is worth noting that noncustodial parents still have a right to access information about their child from hospitals, schools, or other institutions.
If a custodial parent decides to move to another location, the noncustodial parent also has the right to go to court in New Mexico and oppose the move if they can show the court that the act can be harmful for the child.
Legal Custody
While physical custody covers decisions regarding the residence of a child, legal custody covers everything else. This includes making decisions about the child's education, religious instruction, and healthcare.
As much as possible, the court would want to maintain a shared or joint legal custody for the child. This is a common preference for family courts across different states.
If this type of arrangement is only likely to keep introducing conflict between the parents as they fight over every decision, judges may end up granting sole legal custody to one parent.
Here are other factors that may affect a judge's decision:
One parent lives far away from the child
One parent is abusive, neglectful, or both
One parent is not involved with the child's daily life
One parent does not spend time with the child
In some cases, judges may award joint custody, but give one parent the "tie breaker" authority when disputes arise. This means that the "tie breaker" parent's decision carries more weight. The main difference between this arrangement and granting sole custody is that with this, both parents are encouraged to work together for a resolution.
Joint Custody
One of the most important considerations for the court is for the child to have regular contact with both parents. For this reason, the court is more inclined to grant joint custody if there are no glaring issues.
If there is joint physical custody, time spent with both parents may not be evenly split. If one parent lives farther away from the child's school, for example, the court may approve of an arrangement where the child lives with that parent only during school breaks.
For joint custody to be granted, parents must both meet the following requirements:
Each parent should have well-defined periods of responsibility
Each parent should be responsible for the child's financial, physical, emotional, and developmental needs
Parents should consult with one another when making major decisions about the child
Parents must come up with a parenting plan for the court which outlines their individual and joint responsibilities
We Help Resolve Disputes on Child Custody in Rio Rancho & Albuquerque
The laws in New Mexico presume that you and your spouse will have joint custody of your child. This type of custody, however, doesn't mean that each parent is required to provide equal financial responsibility and parenting time. The court considers various factors, including: • The wishes of the child
• The kid's adjustment to community, school, and home
• Each parent's health, lifestyle, financial security, and mental state
When a dispute arises on the custody of the child, hiring a skilled lawyer to provide you with legal representation in court is a wise move. Your attorney can protect your parental rights. On top of that, he or she can acknowledge, uphold, and respect your wishes concerning the custody of your young one.
When you need a child custody attorney to help you resolve a dispute, turn to the Law Office of Dorene A. Kuffer. Our legal team in Albuquerque and Rio Rancho applies a child-centered focus on custody disputes. Putting the needs and interests of your young one on top is what we do.
Why You Should Hire a Custody Attorney
All agreements related to the care of the children after the divorce are often legally binding and determine the responsibility of each parent. With a child custody lawyer in Albuquerque by your side, it is easier to protect your rights and look after your children's wellbeing.
Determining Child Custody Arrangements
No two divorces are the same—all aspects of the separation are determined on a case bycase basis. Since no two families are alike, one family's custody arrangements might notwork for yours.
Factors commonly evaluated in arrangements include the following:
Which parent has historically served as the primary caregiver
History of physical or substance abuse
Environmental factors
The children's preference
Emotional relationship between the kids and the parents
Structure of the extended family
The parents' ability to get along
Work schedules and other requirements
Your Child's Interests First
When attempting to obtain the most favorable custody agreement, our team will put your children's best interests first. Custody battles can be stressful and contentious; sometimes,your personal bias will come into play. During such situations, it is important to find solutions that benefit all parties, especially the children.
The team at The Law Office of Dorene A. Kuffer strives to apply a child-centered approach in all family law matters. We know the physical and emotional impact of a taxing court battle; its effects will extend to your children, so we carefully determine roadblocks that hamper proceedings to keep your child custody case moving, and to deliver a resolution that safeguards your family's relationships and wellbeing.
Tackling Child Custody Cases with Compassion and Knowledge
When our attorneys in Rio Rancho and Albuquerque work on your child custody case, they use their expertise to deliver the best possible outcome for your situation. Additionally, they use their comprehensive understanding of the child custody laws in New Mexico to help you achieve the results you want. While we do our best to prevent a dispute from turning into a full-blown custody battle in court, our firm will not hesitate to go to court to hear your custody case if necessary. Our legal team understands that court battles can be emotionally taxing on your children, so we make sure to identify roadblocks that could prevent your case from moving smoothly. If you go on trial, our lawyers are ready to assist. We are aware that court battles can get emotional, and your feelings could come into play. We'll instruct you on the proper responses to the case of the other party. We'll also give you tips on how you can maintain your integrity.
Our Family is here to help your family
Contact a Child Custody Attorney
Child custody cases require making decisions that will impact you and the kids for the long run. When faced with such a case, do not go through it alone. Instead, trust our attorneys to help you through the process. Our family law firm, which serves Albuquerque and Rio Rancho, focuses on helping you fight for the kids without compromising their best interests along the way.
We help you reach your goal by providing an initial legal consultation. This gives you the opportunity to personally talk about the issues and facts of your child custody case. You'll receive expert advice from our legal team.
The Law Office of Dorene A. Kuffer has over 30 years of experience to bring to your child custody issue. While our team strives to resolve child custody matters outside the courtroom, we are tenacious litigators who will pursue your interests diligently. Contact us to set up a one-hour consultation to discuss your case.
Need help understanding child custody laws in Albuquerque, Rio Rancho, Santa Fe and Los Alamos, New Mexico?
Call the Law Office of Dorene A. Kuffer at 505-924-1000 to speak with a child custody attorney today. CALL ME
How Can We Help?

"*" indicates required fields