Gay family law attorneys at our Law Office serving Albuquerque and Santa Fe, New Mexico, are committed to protecting the rights of gay couples who either anticipate or were already served with an LGBTQ+ custody issue.
LGBTQ+ Custody Legal Issues
A parent's sexual orientation alone cannot be used to prevent a parent from being granted custody or visitation rights, however, non-biological parents may need additional protections if they have not adopted the child. This is an especially important detail in same-sex custody concerns in Santa Fe and Albuquerque, New Mexico.

As with any custody dispute, our legal team protects the best interests of your child as they work to help you resolve your issue. While we attempt first to settle most child custody cases out of court, we are not afraid to litigate when the situation demands it.
Compassionate, Reliable representation – Albuquerque Divorce and Custody Law Experts
Call the Law Office of Dorene A. Kuffer to speak with a family law attorney.
Gay Family Law Attorney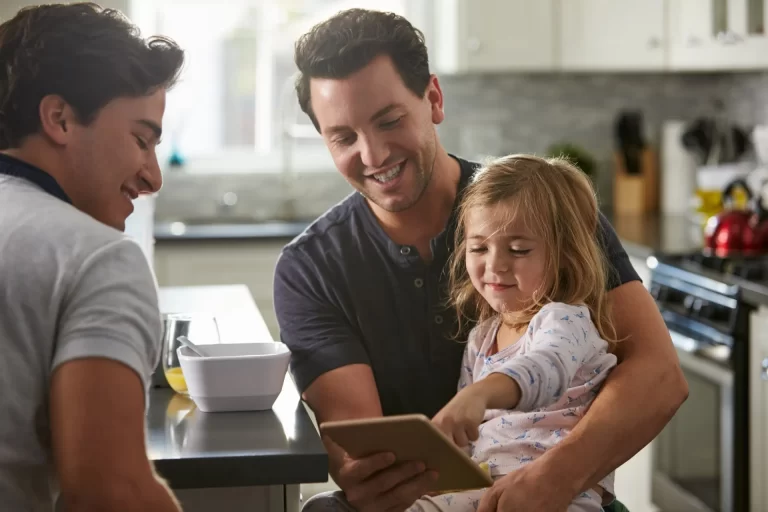 In general, the state in which the child lives determines child custody. Typically, New Mexico favors joint custody between both parents, however, there may be exceptions that apply in any given case. You need seasoned custody lawyers in Santa Fe and Albuquerque who understand the law and where you stand.

As LGBTQ+ child custody lawyers, our team offers informative consultations to help you understand your legal rights and options in your case. We will defend these rights while aiming for an amicable resolution that puts your children's best interests first.
If you are married to your spouse, whether you have adopted your child or not, if you should move to another state, your rights as a parent may not be recognized. It is important that you contact an experienced law firm that is aware of the legal issues involved for LGBTQ+ families.
Contact an LGBTQ+ Custody Lawyer
With over 30 years of experience helping clients work through LGBTQ+ custody legal issues successfully, our legal team is the best choice. Don't leave your LGBTQ+ custody legal matters up to others who may not have the experience—contact us to set up an initial consultation for information and options.
If you have an LGBTQ+ custody issue in Albuquerque, Rio Rancho, Santa Fe, and Los Alamos, New Mexico, call the Law Office of Dorene A. Kuffer at 505-924-1000 to speak with a gay family law attorney today.
Get the legal advice and representation you need to defend your rights in a child custody dispute in Santa Fe and Albuquerque, while still making sure that your children's best interests are prioritized. Let seasoned LGBTQ+ child custody attorneys at the Law Office of Dorene A. Kuffer handle your case.

Call us at 505-924-1000 today.
How Can We Help?

"*" indicates required fields