A divorce or the breakup of a relationship between an unmarried couple in New Mexico can be challenging and emotional enough on its own. When children are involved, the effects are even more pronounced.
The determination of custody and how parenting time will be divided between both parents tend to be the sticking points that sparks many disputes over custody. This is exactly where a skilled and tenured Santa Fe child custody lawyer such as The Law Office of Dorene A. Kuffer comes in.
We offer a unique and child-centered focus on custody disputes and arrangements, so the needs of your child are always put first. We will also provide you with the guidance and legal advice necessary to get the best possible arrangement for your child. Our child custody attorneys have years of experience working in Los Alamos and Santa Fe courts, so you can rest easy knowing you'll have expert representation for your case.
The Factors at Play
In New Mexico, the laws presume you and the other parent will have joint custody. It's important to note, however, that joint custody does not mean that the parenting time and financial responsibility will be equal for each parent. The court will consider many factors in your case, including:
The wishes of the child and both parents
The child's level of adjustment to his or her community, home and school
How the child interacts with each parent
Our firm will not hesitate to litigate your custody case in court should the need arise, but we focus on preventing a dispute from escalating into a full-blown custody battle. The longer a dispute over custody goes on, the harder it often is on the children at the center of it. We will use all of our knowledge and experience to identify potential issues that are blocking the path to compromise in your custody case so we can help you create an agreement that will keep all family relationships healthy.
Compassionate, Reliable representation – Santa Fe Divorce and Custody Law Experts
Call the Law Office of Dorene A. Kuffer to speak with a family law attorney.
Child Custody Arrangements
Family situations vary, and so do the aspects of child custody cases. Every family is different, and what works for one family may not work for yours. When the court considers custody arrangements, it reviews many factors, including:
How well the parents are getting along
Which parent has mainly served as the primary caregiver
The preferences of the child and his or her relationships with the parents and other family members
Whether there is any history of substance abuse or domestic violence with either parent and other factors in the environment
Time and availability constraints, such as a work schedule
Legal and Physical Custody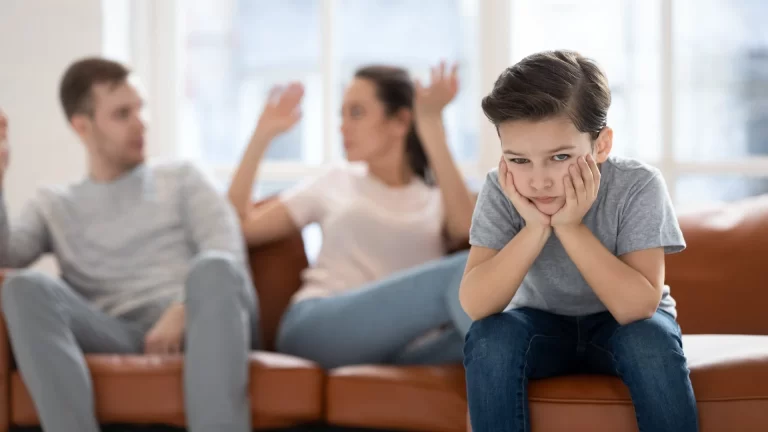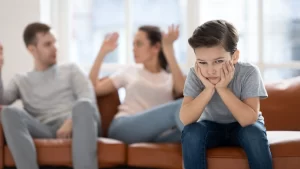 Divorcing parents in New Mexico are given the opportunity to decide child custody matters by themselves before taking it to court. Ideally, both spouses agree on the arrangements when they submit a parenting plan to the court.
The court intervenes when the parents cannot settle on the living arrangements of the child or if the decisions made are not in the best interest of the child.
Child custody arrangements can be grouped into two main categories: legal and physical custody. The guidance of a seasoned child custody lawyer from the Law Office of Dorene A. Kuffer is instrumental in making sure that you understand and are able to protect your rights as a parent.
Physical Custody
Having physical custody grants a parent the right to decide where a child resides. It can be granted to one parent in a sole custody ruling or to both parents in a shared or joint custody decision by the court.
When parents divorce, the court always tries to maintain a joint custody arrangement to make sure that the child gets to spend time with both parents. However, several factors can lead the court to decide on a sole custody ruling.
If a parent is frequently away and will not be able to care for the child, the court will be inclined to award sole custody to the other parent. History of drug use or abuse can also lead the court to decide against awarding custody.
A parent who is awarded sole custody is called a custodial parent, while the other parent is called noncustodial parent.
A noncustodial parent still has the right to get information about their child. They can ask for the educational or medical records of their child, for example.
A noncustodial parent can also ask the court to intervene if a custodial parent decides to move to a new residence. In this case, the noncustodial parent needs to prove that the move will not be in the best interest of the child.
It is also worth noting that having joint physical custody does not automatically mean that time spent with both parents should be equal. If a parent lives farther away, for example, the court may approve of an arrangement where the child spends their school breaks with that parent.
Legal Custody
Having legal custody of a child can be described as having the right to make all other important decisions in the child's life apart from their living situation. It covers decisions that revolve around a child's education, religious instruction, and healthcare.
Although the court generally prefers it if parents work out their own arrangements regarding these details, it will intervene if the matter continues to be a source of conflict between the divorcing spouses.
The following factors can also be grounds for the court to make a decision regarding the legal custody of a child:
A parent is abusive
A parent is neglectful
A parent is not involved with the child's day-to-day life
A parent does not spend time with the child
A parent resides far away from the child
There are cases where the court will grant joint custody but also name one parent as the "tie breaker" in case they disagree. Although this seems similar to having sole custody, this encourages both parents to participate in the decision-making for the child.
In order for joint legal custody to be approved by the court, each parent should have clearly defined responsibilities and the ability to fulfill those responsibilities. Parents should also present a parenting plan that prioritizes the child's best interest.
Your Child's Interests Always Come First
At The Law Office of Dorene A. Kuffer, we will put your children's interests first as we work on getting you the most favorable custody agreement. Custody battles can be emotional, and your personal feelings may come into play. We will help you find solutions in these situations that benefit your child and everyone else involved.
Choose Us as Your Child Custody Attorney in Santa Fe and Los Alamos
Child custody is a sensitive matter that shouldn't be handled alone. Here's what the Law Office of Dorene A. Kuffer offers as your family lawyer.
An Experienced Legal Team: When you have a seasoned Santa Fe child custody attorney working with you, it will be easier to focus on the well-being of your child and keep your rights protected. With more than 30 years of experience in family law in New Mexico, we are equally prepared to help you settle your custody matter both inside and outside the courtroom.
A Respected Litigator: Our Principal Attorney, Dorene Kuffer, is a respected family lawyer with memberships in various legal organizations. These include the American Bar Association, the Board of the New Mexico State Bar Family Law Section, the Albuquerque Collaborative Practice Group, and more. Count on her to provide you with proper guidance and a favorable arrangement for you and your child.
Our team works the Santa Fe and Los Alamos courts. Speak to us today to set up a consultation about your case.
How Can We Help?

"*" indicates required fields