Divorce can be a traumatic experience that affects a family in nearly every way. It has a profound impact on finances and emotions as a couple who committed years or even decades to each other decides to part ways. When children are involved, divorce becomes even more complex and emotionally challenging.
The process is an ordeal that can force you to make many difficult, unguided decisions. If you are going to enter this legal process, you want all the resources and information you can get to make the right decisions for you and your loved ones.
Why Hire a Divorce Attorney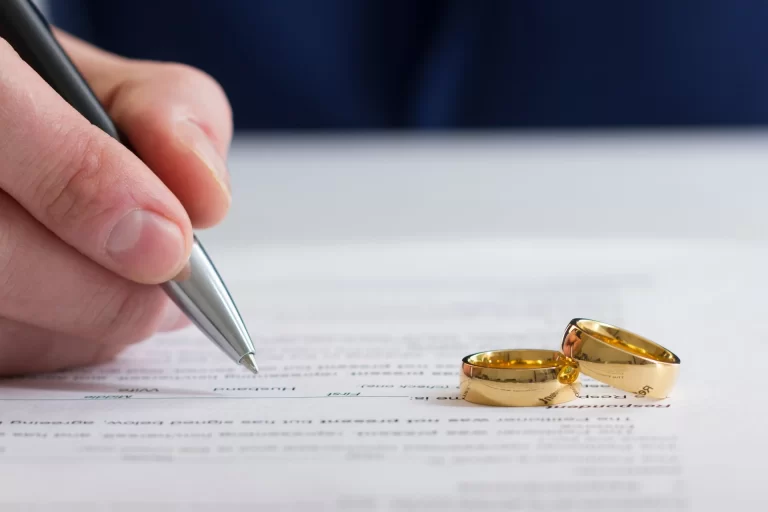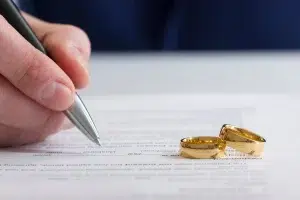 Divorce and separation are sensitive family law matters. With children involved in the equation, you'll have more things to worry about on your own. Emotions will run high, and they are likely to affect your decisions.
The desire to get out of a marriage immediately drives some individuals to file for separation using information or court-provided documents from the Internet and nothing else. This route may work for a few, but there is no guarantee it can offer the same quality results for you.
Instead of risking the outcome, it's best to have an experienced Rio Rancho and Albuquerque divorce attorney by your side.
An attorney's help ensures you receive everything entitled to you once the divorce is finalized. Keep in mind that New Mexico has laws that determine how to separate assets; and in some cases, the court might require you or your partner to provide spousal support. High-conflict marriages that come with complex issues may require a neutral third party to oversee the situation, to make sure matters do not turn hostile.
Albuquerque and Rio Rancho divorce attorneys help you understand your rights and what you are entitled to. We've had clients come to us not knowing what they should fight for in their divorce. A skilled family law attorney keeps the other party from taking advantage of your lack of knowledge by helping you understand the system and your options. Their goal is to get you your fair share.
It is also easier to keep track of important legal documents with assistance from a divorce lawyer in Albuquerque and Rio Rancho. They can help you fill out necessary documents and answer any question to ensure your divorce proceedings run smoothly.
Divorce is a stressful time for anyone. Instead of dealing with this on your own, hiring a divorce attorney removes one burden off your shoulders. Lawyers may require your participation at times, but their presence means you don't need to worry about your case 24/7.
The team at Law Office of Dorene A. Kuffer are trusted and experienced lawyers who will be your advocate. We know the ins and outs of New Mexico's divorce law, you can rely on knowledgeable representation throughout your case
Divorce is also a stressful time for everyone. Hiring an Albuquerque divorce attorney is one way to reduce stress. While your attorney will require information every now and then, they will take the burden off your shoulders.
An experienced, knowledgeable and passionate Albuquerque divorce attorney can provide the legal guidance and advice you need. Through this assistance, you can make practical, sound and informed decisions throughout the divorce process and gain a better head-start for the future.
At the Law Office of Dorene A. Kuffer, our Albuquerque divorce lawyers will work with you personally and help you understand the different nuisances involved in the divorce. We extend our dedication to good service by offering customized legal services to clients in Rio Rancho, as well. With our help, you get a better understanding of your rights and attain the most favorable resolution. Protect your rights with aggressive legal representation from our team today.
High Asset Divorce Attorneys
Shared businesses, high-value assets, and liabilities add another degree of complexity in a divorce. For cases like these, knowledge in just family law may not be enough. Your attorney needs to have both the training and the experience to deal with tax, valuation, and more potentially complex matters.
High asset divorce attorneys at the Law Office of Dorene A. Kuffer can help you.
Aside from our extensive proficiency in family law matters, our team has the necessary knowledge and experience in high-net-worth divorce, whether in negotiations or courtroom litigation. We will ensure that your best interests are protected during these proceedings.
When it comes to high-income divorces in New Mexico, we will go after the most advantageous resolution for you, without wasting any of your time or money.
Here are a few examples of the complex elements of high asset divorce cases we have handled in the past:
Unique assets and collections
Trusts and complex estates
Stock options and restricted stock or restricted stock units
Qualified and non-qualified retirement plans
Multiple investments, including real estate and rental properties
Golden parachute plans
Executive compensation and unique employee benefit plans
Commercial real estate or farm property investments
Closely held corporations or professional practices
Whether it is a relationship dissolution between high-net-worth individuals, or a divorce between two business owners, our high asset divorce team can deliver the most beneficial outcome. Our team is composed of the following members:
Seasoned attorneys
Business valuation experts
Real estate appraisers
Employee benefit experts
Forensic accountants
Compassionate, Reliable representation – Albuquerque Divorce and Custody Law Experts
Call the Law Office of Dorene A. Kuffer to speak with a family law attorney.
Legal Grounds for Getting Divorce in New Mexico
In every state, courts require couples to identify a legal reason to get divorced. In New Mexico, there are four grounds for the dissolution of a marriage. These four fall in either fault or no-fault category.
If you are unsure whether you have grounds for filing for a divorce, our team of seasoned divorce lawyers are ready to help.
No-Fault Divorce
Most of the divorces in the state are filed under the no-fault category. This means that no one is specified to be the cause of the divorce. The separation may have stemmed from incompatibility or irreconcilable differences.
From the court's point of view, a no-fault divorce simply means the couple can no longer work their issues out and reconciliation is no longer possible.
This particular ground for divorce is widely accepted across states because it removes the need for spouses to identify whether a party is at fault or not.
Fault Divorce
Courts in New Mexico also offer fault divorce in the state. This means a spouse can ask the court to legally end a marrage based on the marital misconduct or fault of the other spouse.
In these cases, the courts will require a standard of proof, which is evidence proving the misconduct of the other spouse. The filing spouse also needs to explain how the particular misconduct has ruined the relationship.
Fault divorce can be filed in New Mexico if the other spouse has committed one or more of the following.
abandonment or desertion
inhumane or cruel treatment
adultery
Each of these legal grounds has a set of requirements that should be met for the court to permit fault divorce.
Divorce Advice in New Mexico
If you are considering filing for divorce or have been served divorce papers, it's important to ensure your legal rights are protected and to understand the various options that you have. The Law Office of Dorene A. Kuffer offers divorce advice based on over 30 years of practice. Our legal team services clients in a very personal way. Just some of the benefits of entrusting us with your case are:
You'll experience a high degree of personal interaction and service;
We return your calls and email promptly, and we work around your schedule not ours;
You'll always know where you stand and how much it is costing;
You'll receive a written account every 15 days of the work performed;
You'll be hiring a legal team with specific experience to handle your divorce. We practice family law—we are not a "Jack or Jill of all trades";
Our Services
The Law Office of Dorene A. Kuffer is dedicated to providing reliable legal services to protect clients' rights. Our family law attorneys work closely with clients to provide support, as well as information on the different facets of divorce. Trust us to fight for your fair share and secure a favorable resolution for your situation. We strive to resolve conflict through careful negotiation and aggressive representation.
We work in all aspects of family law, including LGBTQ+ family law. When you come to us, our team of Albuquerque and Rio Rancho lawyers will get to work on strategizing the best course of action for your case.
We uphold your rights by covering the following matters:
Alimony. The court awards alimony (also known as spousal support) based on different factors: gross income, ability to pay alimony, the needs of the children and more. We provide sound advice regarding the chances of the court awarding you with spousal support. Our attorneys also provide legal assistance in the event that you want to challenge a spousal support order.
Division of Marital Assets. We offer our knowledge and experience in dealing with the area of division of liabilities and assets. Whether you have multiple investments or your marital home serves as your only asset, our family lawyers will advocate for what is due to you. We will determine all the marital rights that are rightfully yours.
Divorce Mediation. Not all divorce cases will require court litigation. Neutral third parties can mediate between couples to help them settle. Our divorce attorneys can help you go through the process smoothly.
Divorce Agreement Modifications. A change in your life's circumstances may necessitate the modification of an original court decree. We offer legal counsel regarding your available options in case you wish to make modifications to your divorce agreement.
Post-Divorce Rights. Some agreements made during the proceedings do not always stand the test of time; we have clients who face conflict even once the divorce is final. In case of modifications, our Albuquerque and Rio Rancho attorneys will help you determine proper modifications for the improvement of your situation.
Orders of Protection. Citizens of New Mexico have access to two kinds of protection orders: Restraining Orders and Domestic Violence (DV) Orders of Protection. We can represent you for either during the court hearing.
Legal Information. Learn the dos and don'ts of divorce cases from our knowledgeable counselors. We will guide you through the different processes and ensure that we get the best results for your case.
Our Other Divorce Law Services
Our Commitment
Collaborative Divorce Help
Our legal team is committed to helping clients obtain satisfactory divorce settlements that put children's best interests in the forefront. We offer our clients choices over costly courtroom battles to include mediation or collaborative divorce whenever possible, but we are equally prepared to become your advocate and fight in court when this is the best option.
Experienced Divorce Lawyer
Help from our legal team ensures that you are making sound decisions throughout the divorce process. Even in collaborative divorce, help with matters of child custody, spousal support, and division of assets is essential to keep your divorce settlement amicable.
Contact us today to speak with an experienced divorce lawyer in Albuquerque & Rio Rancho, New Mexico. We offer informative consultation services to discuss your case.
How Can We Help?

"*" indicates required fields