The Law Office of Dorene A. Kuffer has more than three decades of experience in family law matters in New Mexico. We are uniquely positioned to handle your family law matter, no matter how complex, with complete and total confidentiality.

Our years of experience give us the resources and skills needed to represent you or your family. Apart from Santa Fe, our professional family lawyers also serve clients in Los Alamos, New Mexico.
What We Offer
As with any state, New Mexico has stringent guidelines for who and how an individual can adopt a child.
When you're ready to start your adoption journey, our skilled lawyers can guide you throughout the process to ensure that you meet all the laws and qualifications in your state.
We specialize in different forms of adoption, including open and closed adoptions, international adoptions, adoption by an extended family member, or providing help for putative fathers seeking to establish parental rights.
No matter the circumstances of your case, the Law Office of Dorene A. Kuffer has the skills and experience to assist you.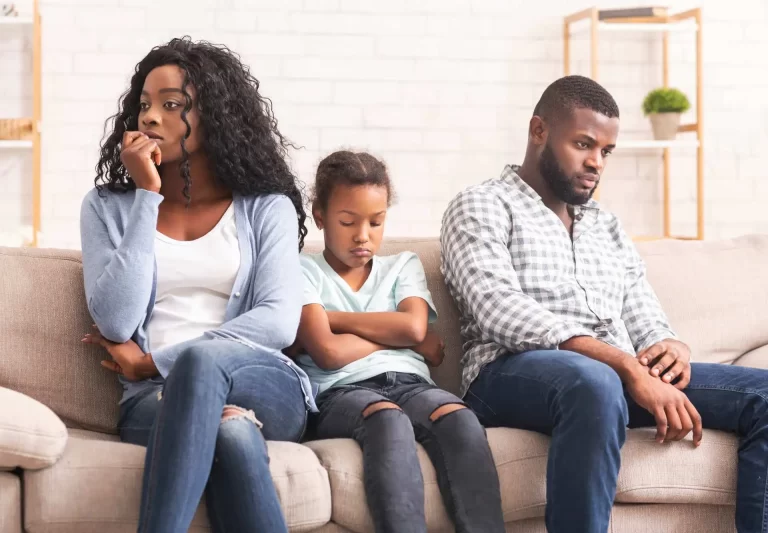 Finding an agreeable child custody arrangement can be one of the most challenging aspects of a divorce. Child custody arrangements must take into account the child's best interests while also following the wishes of both parents.
Courts will typically consider various factors when making a child custody determination, such as:
The age of the child
The physical and mental health of each parent
The relationship between the child and each parent
The work schedule of each parent
Each parent's ability to provide a stable home environment
The child's educational needs
The child's social needs
The parents' wishes
The child's preference (if the child is of sufficient age and maturity)
Our family law attorneys provide experienced representation concerning child custody, including defending the father's rights to visitation or custody. We will help you understand all of your legal options and work tirelessly to help you achieve the best possible outcome for your custody case.
Domestic family law matters that involve the ending of a relationship and other sensitive areas tend to be among the most emotional. At our office, you will receive our full attention, knowledge, and support throughout your case and beyond.
We handle many types of divorce and dissolution-related matters, including the case types listed below.
Domestic violence knows no gender, race, or cultural background. If you are a victim or have been wrongfully accused, you need a seasoned family law attorney to aggressively protect you and your rights.
The compassionate, skilled lawyers at The Law Office of Dorene A. Kuffer will serve as your advocate from day one. We'll explain all legal options to extricate yourself from an abusive relationship. If you've been falsely accused, our lawyers will fight tooth and nail to defend your rights.
If necessary, we can help secure restraining orders, child and custody visitation rights, and other legal actions that would prove beneficial to you and your family.
Keeping will and estate matters in order is important for any family to prevent friction and potential conflict down the road. Although wills are often straightforward and easily understood by many, there is an ongoing notion that estates are only for the wealthy.
Estate refers to the net worth of a person at any given time and the total assets and property they own. The will or last will and testament dictates who will get a person's estate in the event of their passing.When ironing out details about your will and estate, it is imperative to seek the advice of a Santa Fe family lawyer to make sure that all documents and arrangements are legally binding and will be upheld even when you are no longer around.
According to the Kinship Law of New Mexico, other family members can step in and provide care for children when their parents are unable to or unwilling to provide that care. This is called kinship custody and guardianship.
Guardianship can also extend to adults who are disabled, incapacitated, or unable to make decisions for themselves or manage their finances.When you need to address kinship custody and guardianship matters, the guidance of a seasoned family law attorney in Santa Fe will be instrumental in getting an ideal outcome. It will also help to expedite the process and find a fair resolution.
The area of family law is still evolving in general, and this is especially true when the case involves an LGBTQ+ couple. The Law Office of Dorene A. Kuffer has the experience that may make the difference in your case.
Our competent family law attorneys are prepared to serve LGBTQ+ couples in various cases, including divorce, domestic partnerships, child custody, relationship dissolution, partnership agreements, and adoption. We have been helping members of the LGBTQ+ community in New Mexico for years and understand the unique challenges that they may face.
As your lawyer, we'll help you and your partner draft essential legal documents like contracts, powers-of-attorney, adoptions, domestic partnerships, etc. Our principal attorney, Dorene Kuffer, has spent decades advocating for LGBTQ+ families in Los Alamos. With us, you're guaranteed to have an ally in court.
We Help Build Families
Family law matters can be complex and emotionally charged. With an experienced attorney by your side, you get both the legal and emotional support to ensure the success of your case.
Whether you need a pre-nuptial or domestic partnership agreement or you want to adopt or carry out a second-parent adoption, our dedicated family law attorneys are here to help with your Santa Fe or Los Alamos case. We will answer your questions and offer advice throughout the entire process.
Choose the Law Office of Dorene A. Kuffer
Our business revolves around three main principles: trust, compassion, and information.
Trust – From your first call until the resolution of your case, you are our priority. We understand that trust is the foundation of a successful partnership between client and attorney. Our team of seasoned family lawyers in Santa Fe will protect your rights and fight for the best possible outcome.
Compassion – No matter how straightforward a case may seem, we understand how family law matters always involve a degree of complexity and emotional investment. We are committed to looking for resolutions while taking all these nuances into account.
Information – Having years of experience with family law cases, our family law attorneys are ready to help you understand your rights as a spouse or parent while fiercely defending those rights, whether in negotiations or courtroom litigation.
Compassionate, Reliable representation – Albuquerque Divorce and Custody Law Experts
Call the Law Office of Dorene A. Kuffer to speak with a family law attorney.
Meet Our Team
Your choice of a family lawyer in Santa Fe and Los Alamos will directly impact how your case plays out on many different levels. The skilled legal team at the Law Office of Dorene A. Kuffer employs a fully comprehensive approach to the emotional and financial issues you may face.Whether you're dealing with a divorce, child custody, or domestic violence case, our expert lawyers will give you the legal support you need to resolve your issue. Meet our devoted legal team below.
Your Information is Safe With Us
Any time you are contacting a Santa Fe family law firm for legal services, you are sharing very sensitive and private information about your family – information that may not be easy or comfortable for you to share.
Our office is fully committed to complete confidentiality at all times. No details about your case will ever go beyond our office doors.
Contact Us Today
It's our policy to listen to you first and give you advice second, so you can rest assured that we are giving full consideration to your situation's details before we try to help you. To set up a consultation about your family law matter, contact us.
You may call our office at 505-924-1000 or send us an email using the form below. Our skilled team of family lawyers serves clients in Santa Fe and Los Alamos, New Mexico.
How Can We Help?

"*" indicates required fields